Eight Best Places to Travel for Broken Heart People
Where to go with a broken heart? Something unpleasant to talk about, even worse to experience it, but still something affecting most of us.
Travelling has helped many people find some relief from a break up or a sad event, because it allows you to spend time alone enjoying the beauty of life and rediscover your true energy to connect or find a right people in your life.
Many people have tuff time and many broken and experiencing shattered to a level that cannot even express themselves. We have something special to share with you if you believe in Yoga and Meditation. Heal yourself practicing with group of people around the world and may find inspiration to bring yourself to right way of living.
But this only if you choose the right destination. Do you think it would help to have a trip anywhere frequented by happy couples? Not much.
To answer this dilemma, we decided to survey our visitors to ask them what are their favorite places to travel to with a broken heart. Some results will surely surprise you!
Let's the trip begin.
Every year, Rishikesh is chosen by thousands of people as the perfect escape to restore peace and heal your heart after a break up. Why? Well, For one thing, no one will argue that this location at the doorstep of the Himalayas is simply beautiful, and moreover there's a reason why it is considered the yoga capital of the world.
It's here that you will find our meditation retreat where you will learn how to reinvigorate your body and heal your mind, which will get you closer to a life full of meaning and happiness. Your level of experience doesn't matter, we can help you change your life for the better by relieving stress caused by your work, raising your energy and focus, and rediscovering your inner balance.
Mantra Yoga and Meditation School Rishikesh allows all the broken heart people to connect and find the healing energy with great practices of Various meditation and Yoga practices. Local sightseeing and connecting to them who have similar experience and looking for finding their lost self.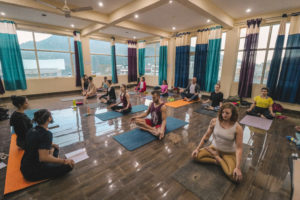 If you want to young and wish to begin your Yoga journey , try 200 Hour yoga teacher training in India
Dharamsala is another most visited people for people around the world who wish to see Dalai Lama. as it is 2nd residence for him after Tibat
If you are a trekker or like to hike in mountain and wish to live in a Nature then must visit a join the residential yoga or meditation teacher training in Dharamsala or retreat by Mantra Yoga Centre in Dharamshala India.
Meditation Centre for Broken Heart People in Dharamsala India
Mantra Yoga and Meditation School also offer – 200 Hour Yoga Teacher Training in Dharamsala
Iceland is considered one of the safest country in the world, and it's popularity among travelers is growing. It's fairly easy to move around, and the language barrier is not a problem, as most locals here speak English quite well.
Basically, you get the best of both worlds in Iceland. Need company? In Reykjavik you can enjoy the hospitality of the Icelander and friendliness of fellow travelers. And when you need a moment alone to meditate on your lost relationship or just vent off, the natural places all over the country will be your shoulder to cry on. A favorite of many is camping along the Ring Road.
Surprised that Bali made the list? If you think about it, it's actually easy to understand why. It's big, plenty of awesome retreats, it's beautiful, and spiritual. What else?
Ok, it's plenty of couples hanging out at the beach or in the bars, but there's also a plethora of natural and quiet spots for broken hearts like us.
Do yoga in Ubud, go surfing, or take a cooking class with locals. Visit the temples, watch the locals' prayers, or get yourself a gorgeous villa and read all day if you feel like. At the Nusa islands you can go swimming with Manta rays, explore cliffs filled with temples, and relax on some beaches all alone.
Don't listen to those saying that Bali is only for couples. It's a lovely place to heal a broken heart too.
If you wish to enjoy the mystic world learning yoga then try 200 Hour Yoga Teacher Training in Bali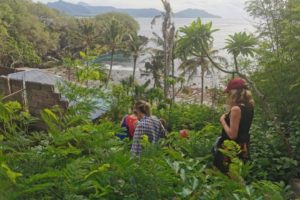 Thailand's Less Touristy Islands
As long as you avoid the overly touristy islands like Koh Samui and Phuket, which are likely to be plenty of couples, and you choose those ones more suited to your needs, Thailand remains one of the best places to regain happiness.
Koh Chang is great , as it is one of the friendliest and cheapest islands. It's young, peaceful and hippie quite like Pai. You'll probably find less love makers on Koh Chang than any other Thai islands. And even better, it's not far from Bangkok so it's quicker to reach compared to other locations in Thailand.
If you have time, check also Koh Phangan, go scuba diving in Koh Tao, and don't skip Koh Yao Noi and Koh Yao Yai , two paradises for rock climbers and yogis. Calm waters washing on stunning beaches, and coconuts everywhere – the perfect heartbreak rescue spot.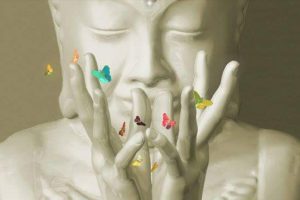 Niiji… what? Yes, that is exactly why it is in this list.
Niijima island is a little undiscovered island you can reach by flying for half hour from Tokyo . No English spoken here, but the friendliness and welcoming attitude compensate for that. The beaches are very pretty and it is unlikely that you'll be sharing them with more than a bunch of folks. A 24/7 outdoor onsen faces the ocean is arguably the best thing.
A bicycle is ideal to explore this small hidden gem. And it is so safe that people don't even lock the door! If you want to literally go away, this is the place.
ANother one you didn't see coming, uh?
New Orleans is lovely to travel solo with its unique atmosphere. Friendly and curious, it offers an infinite to-do list.
People are very talkative, so you will easily get local suggestions on where to go, and definitely you won't get bored. With all these nice vintage shops, tarot readers, and beautiful hotels, the problem is were to start!
Since the dawn of time, mountains have been the top spiritual retreats. Nothing beats a good climb and the sense of accomplishment that comes with it. Not to mention the time alone with yourself for meditation and grievance, which will help you move forward. Hard to disagree.
If you feel adventurous, the Alaskan wilderness can really change your life. You'll be away from news, the internet, and all the noise, in a place un accessible even to cars.
Hiking through Wrangell St. Elias National Park is a great option. It's not an easy one, but 100% worth it. But please don't do this alone: find a buddy or book a tour.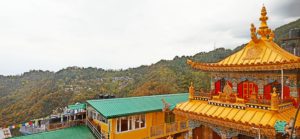 Heart broken or not, the Annapurna Circuit is simply too beautiful to miss. Somewhere between the baby goats and cows who gingerly sniffed my hand before allowing me to pet them (like puppies do!), the little snorting yaks, village kids who put their hands together to say "namaste" (hello), and the amazingly beautiful mountains that framed every moment, it hit me: this is bliss.
We hope that these suggestions from fellow broken-hearted travelers can help you find your way back to happiness. And remember, heartbreak can hit hard, but you should see it as a chance to restart fresh, and go for those adventures and experiences that your previous relationship precluded to you.
Mantra Yoga School Nepal offers – 24 Days 200 Hour Yoga Teacher Training in Pokhara Nepal
and one of the best learning experience for them who wish to become an International certified yoga and meditation teachers to help others around the world. If you are travelling to Himalayan city and have enough time then must try a healing course to meet global people and turn yourself a living wisdom.
Follow us at Instagram @mantrayogameditation
Any questions – email mantrayogmeditation @ gmail . com